This month I have been living with my grandparents in the countryside. I took my laptop and some movies with me. Here are some of my favorites: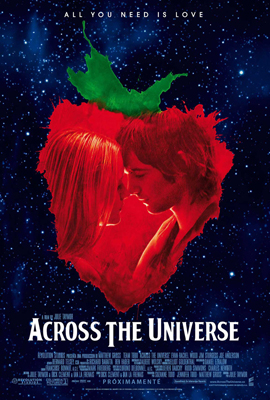 Across the Universe
I liked it because it's a beautiful movie. It has gorgeous images and great sets. The acting was okay. It's a musical and I'm not a fan but this is based only on Beatles songs so I made an exception. If you love the Beatles' music, as I do, you'll find some your favorite songs incorporated really nicely in the movie's plot.
Tristan and Isolde
Ancient love story, classic, beautiful. You could feel the electric chemistry between the two leads. I simply loved it. And, of course, I cried. Legendary story.
A movie from 1985, it's another love story. One of my mom fav movies, I loved it too. It's impressive and the actors are amazing. Also the costumes and the sets.
Anger Management
I love the both of them and the plot is just hilarious. The jokes are great , the lines too. Jack is, of course, brilliant and Adam is just the same old Sandler we know. Great Movie.